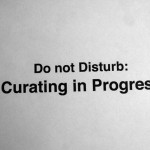 At the meeting held in September we decided to launch a series of themed discussions to be curated by network members. Here is the proposed line up so far:
November – Bronwen Thomas. The Wreader.
December – Simon Frost. Cultural Value.
January – Simon Rowberry. Print vs. Screen.
February – Ernesto Priego. Digital Comics.
March – Daniel Allington and Andrew Salway. Computational Approaches.
April – Anouk Lang. Reading and/as Performance.
May – Sue Thomas. Transliteracy.
June – Barbara Fister. Reading and Social Media.
July/Aug – Sara Whiteley. The Language of Reading.
Alice Bell. Born Digital Fiction/Reading.
September – Katie Halsey. Metaphors/Tropes for Reading.
October – Julia Round. Reading digital adaptations.
So, please sign up to register for updates so that you can contribute to the discussions!